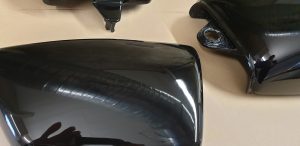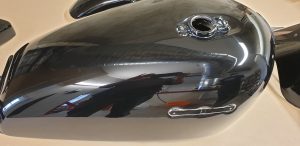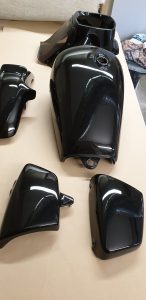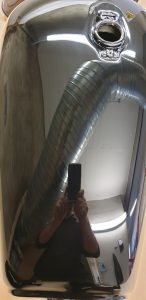 SIMPLE BUT EFFECTIVE PAINTJOB
This is a XS1100 paintjob that was brought in by a customer who wanted something simple, yet effective. So we decided to go down the black out route!
This was painted with our black ground coat for the stunning and solid black we wanted to achieve. To finish it off we applied our "just like glass" clear (For a change!). To give that superb shine we then flatted back the paintwork and polished it which is why it shines so much!
You can even see our reflections in the paint when we were trying to take photos which was quite frustrating in the end so we just thought we would share ourselves with the world!
If you like this paintjob and want something similar just give us a call and we are more than happy to talk to you about making your marble dreams come true! If you want something totally different we can also advise on what colours would look best and make your bike be the envy of everyone!
Our sister company Complete Cafe Racer sell parts which will give that last little details the glow they need to make your paintwork amaze everyone who sees it!