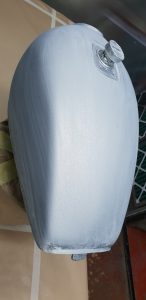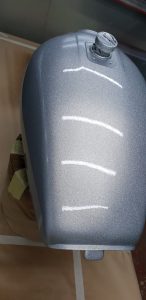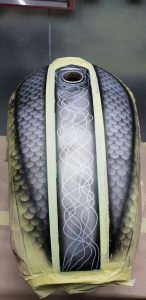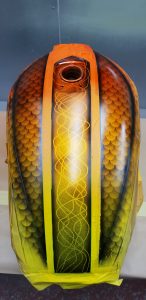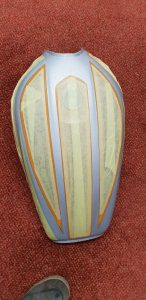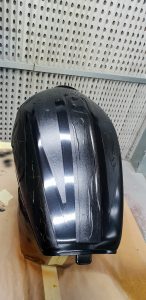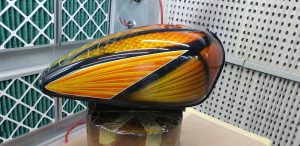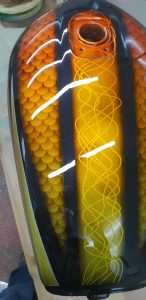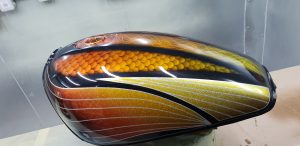 CUSTOM PAINTED TANK – CANDYS AND METALLIC
An interesting job to do and a bit time consuming too! However the final result is so worth it!
We started with the base which is our medium silver flake which we then covered with our "just like glass" clear lacquer. We only put enough lacquer on to cover the flake which we then flatted back ready for the fun bit! The airbrush work and masking.
We ended up using FOUR (yes four) different candys all blended together over the flake we had put on. Once that was all looking beautifully blended we then removed the masking ready for the metallic black base to be applied. Once again after we took all the masking off it was covered it our "just like glass" clear to make sure it looked delightfully shiny!
If you like this paintjob and want something similar just give us a call and we are more than happy to talk to you about making your marble dreams come true! If you want something totally different we can also advise on what colours would look best and make your bike be the envy of everyone!
Our sister company Complete Cafe Racer sell parts which will give that last little details the glow they need to make your paintwork amaze everyone who sees it!